Kimia Bani (Iran)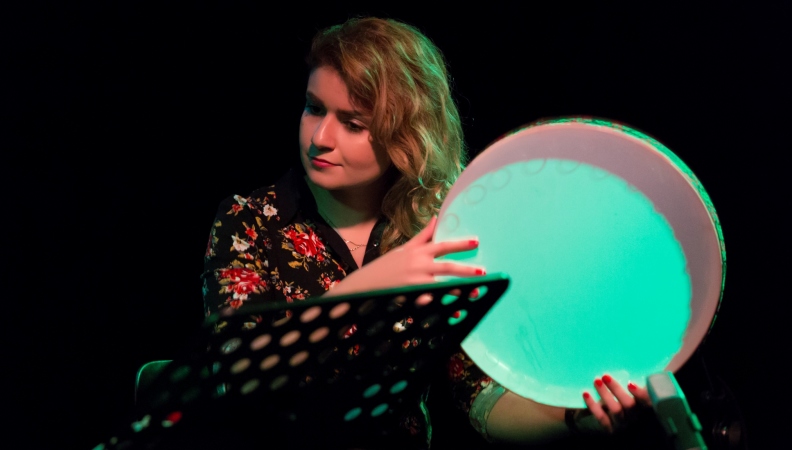 Kimia Bani, an Iranian musician and poet, has lived in Germany since 2018.
She has studied dramaturgy and performing arts. Also, has been a percussionist, music teacher and composer for 15 years.
She has cooperated with various music groups from all the world and has played in many concerts that aimed to bring together music from different countries and cultures.