Paolo Rossetti Murittu - Hidden Path (2018)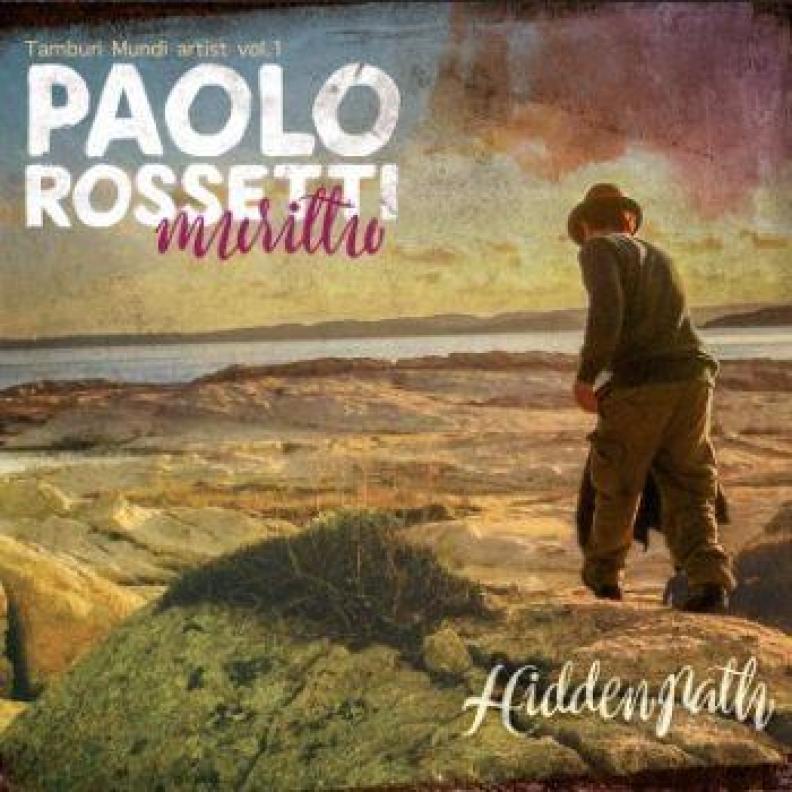 Paolo Rossetti Murittu has been a guest at the Tamburi Mundi Festival for ten years now and has contributed to numerous concerts, courses, workshops and projects.
With great pleasure Tamburi Mundi supports the first solo CD of this expressive and sensitive musician with the release in the new series "Tamburi Mundi Artist".
Paolo Rossetti Murittu: Bendir, Tar, Tamorra, Tamburello, Riqq, Daf, Frame drum, Cajón, Shaker, Percussion
Guests:
Luigi Polsini (Viola) · Marcello Romani (Guitar) · Hadji Baba Ahmed (Oud) · Francesco Savoretti (Tamburello) · Luigi Scurzi (Organetto) · Pepe Frana (Rubab) · Murat, Yaschar and Malika Coşkun (Frame drums, voices) · Marà (Electronics)
Price: 15,-€ (plus 2,50€ shipping costs)
Tamburi Mundi - Rituals (2015)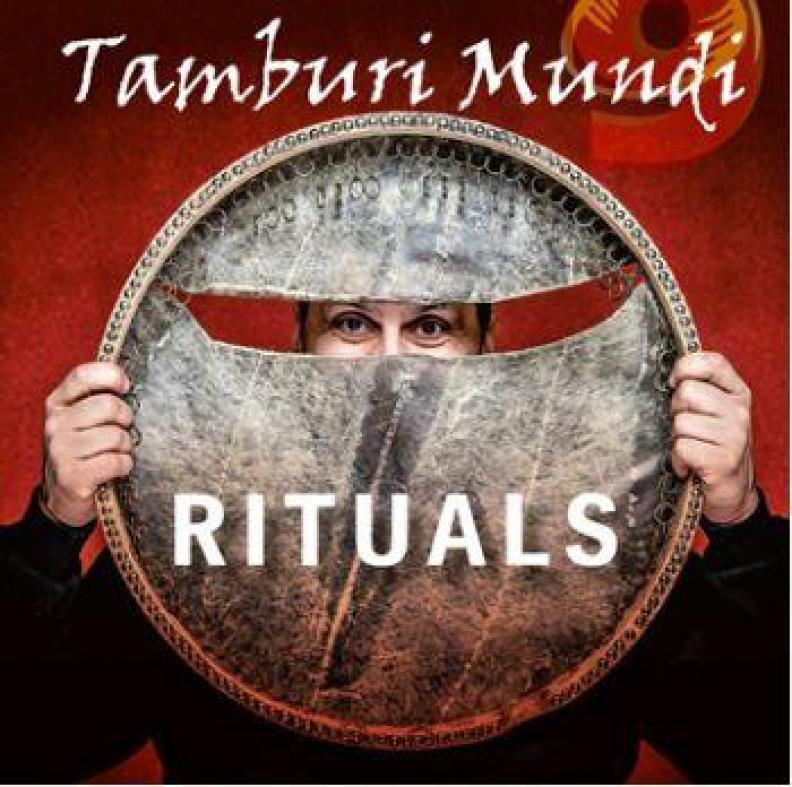 For the 10th anniversary of the  Festival, we proudly present a CD with concert recordings from the festival 2014. They offer a representative cross section of existing frame drum traditions from Morocco over India, Italy, Israel, Iran, Iraq, Korea, USA, Mongolia and Germany.
A clapping ritual of a Sufi order by musicians from Marrakesh, a prayer to the elephant god Ganesh with a virtuoso drum fire by the South Indian kanjira master Ganesh Kumar: the new CD Rituals refers to the close tie that has been existing ever since between frame drums and rituals in different cultures. The five-time Grammy Award winner and founding father of the frame drum movement Glen Velez (USA) plays a solo on the Riqq and gives the pulse for Loires setting of "Ma Ur." Sticks and bells are swung by the young percussionists of the bundesbeat ensemble, accompanied by the chant of Paolo Rossetti Murittu (Italy). The Israelian percussionist Yshai Afterman plays rhythmical variations on the Riqq and Mohsen Taherzadeh (Iran) calls Allah in a Persian Sufi song. In a virtuoso interaction, the Oud player Saif Al-Khayyat and the expert for historical percussion Nora Thiele present us Iraqi Maqam music. Playing on Indian clay jugs, Tamburi Mundi festival director Murat Coşkun accompanies the Mongolian singer Enkhjargal Dandarvaanchig. Furthermore, he celebrates an inter-rhythmical dialogue with the Korean Jang-go artist Juhong Kim, Yshai Afterman and Mohsen Taherzadeh.  
The CD offers 13 tracks in just under 60 minutes.
Contributors:
Aissawa-Ensemble (MA) – Percussion: Said Ansari, Abbes Chajaay, Ibrahim Chahoub, Latifa El Ansari, Emin Reman · Yshai Afterman (IL) – Riqq · Saif Al-Khayyat (IQ) – Oud · bundesbeat (DE) – Bundespercussionensemble: Coralie Common, Leon Dorn, Johannes Ellwanger, Aaron Händel, Tom Postel, Nico Wolbert · Murat Coşkun (DE/TR) – Frame drum, Percussion, Vocals · Enkhjargal Dandarvaanchig (MN) – Vocals · Juhong Kim (KR) – Jang-go, Vocals · Ganesh Kumar (IND) – Kanjira, Konnakol, Vocals · Loire (Lori Cotler) (USA) – Vocals · Paolo Rossetti Murittu (IT) – Tamburello, Vocals · Mohsen Taherzadeh (IR) – Daf, Tanbur, Vocals · Nora Thiele (DE) – Frame drum · Glen Velez (USA) – Frame drum
Price: 15,-€ (plus 2,50€ shipping costs)
Audio Samples
Yshai Afterman_Improvisation on Riqq

Loire and Glen Velez_Ma Ur