TAMBURI MONDAY - every Monday - free of charge!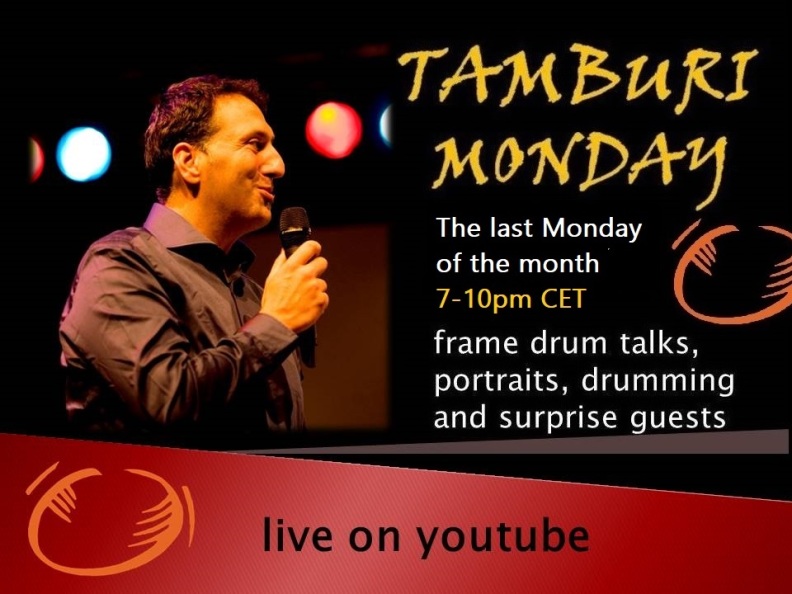 Monthly Frame Drum Channel live on youtube!
Tamburi Monday is back with Interviews, drum makers, rythm trainings surprise guests,...
Monday, 7-10 pm CET
Next: December 27th, 2021
More details!
Frame Drum Academy ONLINE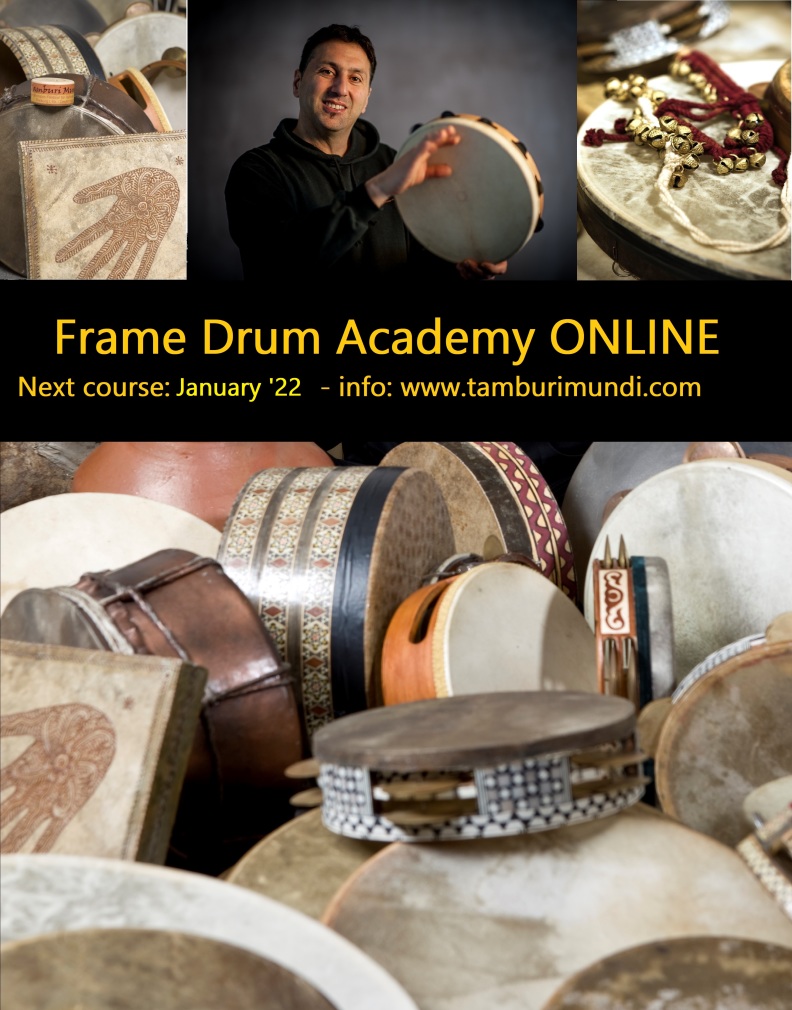 Framedrum seminar ONLINE
Start: 16th of January 2022

Lecturer: Murat Coskun
A comprehensive training on the frame drum!