Dave Boyd (Ireland)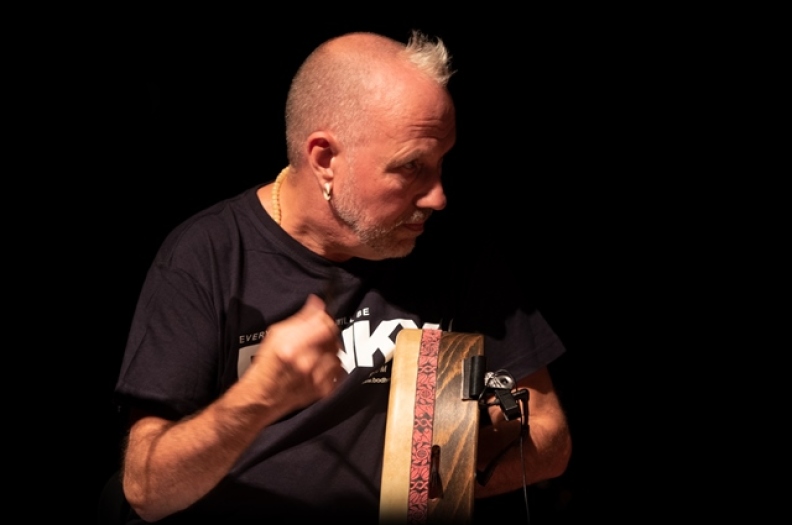 Dave has been playing and teaching bodhrán for over 30 years - learning his craft and tunes in hundreds of traditional sessions throughout Ireland and Scotland. He has toured and recorded with North Atlantic Trio, and played with many notable traditional musicians.
Beyond Irish traditional music, he has a particular interest in the place of bodhrán as a part of the wider family of frame drums and as part of his Bodhrán Beyond project has developed new techniques for the instrument influenced by Indian, East European and Middle Eastern traditions. He is a passionate cross-cultural collaborator developing numerous pioneering projects that weave together disciplines, traditions and technologies.
As a composer he has worked extensively in theatre, film and dance.
Highlights include National Theatre of Scotland, The Royal Shakespeare Company, The Royal National Theatre, London, The Abbey Theatre, Dublin, Scottish Ballet, Mark Morris Group, Merce Cunningham Company, Michael Clarke Company, and Fabulous Beast Dance Theatre. He has recently created the soundtrack for Squadwalk Films Crybaby Hill
In 2018 he met US oud player Mac Ritchey at Tamburi Mundi and they formed Walk Like A Cow - a project that reimagines classic rock songs for bodhrán and oud.