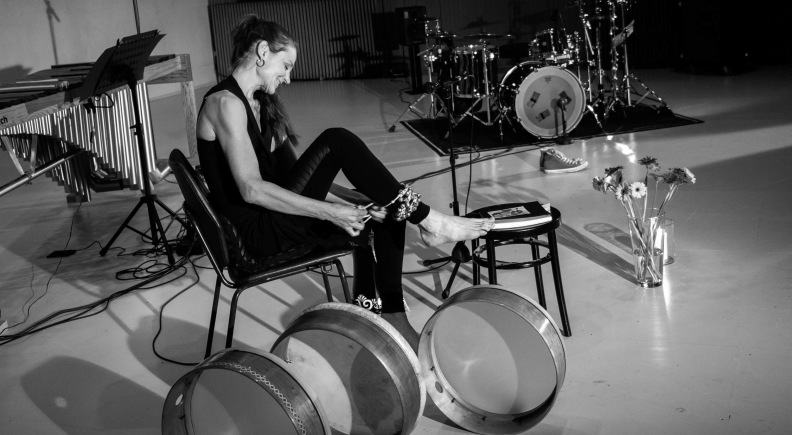 Frame drum with Maria Bovin de Labbé
Online:
Zoom-Meeting
Lecturer:
Maria Bovin de Labbé (Norway/Sweden)
Instruments:
Large frame drum, Tar, Mizhar

Course Content

This three-day-long intensive course will give you a dive into Mindful Drumming, an approach to frame drumming that is all about connecting with the present moment, our body, mind, soul, and instrument through rhythm. Mindful Drumming takes into consideration all aspects of playing an instrument, not only the technical but also the emotional, mental, physical, and spiritual.

Participants can expect to learn basic technical movements, physical warm-ups, and ways to connect with the body and drum while practicing and playing. You will learn how to set an intention and play grooves in different time signatures with more flow, from the heart, not the head. You will be encouraged to find and focus on your strengths as a musician who, in time, will enable you to find your unique voice as a drummer.

This course can be a step toward playing the frame drum with awareness, ease, and depth.

Course language:

English
Level:
basic knowledge of the rhythmical language and basic strokes on the frame drum.
Please note:
Lessons are held via zoom meeting. Some days before the start of the lessons we offer a free introduction into zoom. After registration we will send you more information.
You will get the zoom link for your lessons via email a few days before the start of the festival.
The programme overview of the daily Tamburi Channel will be published in July here on this website.