Doyra - Khayrullo Dadoboev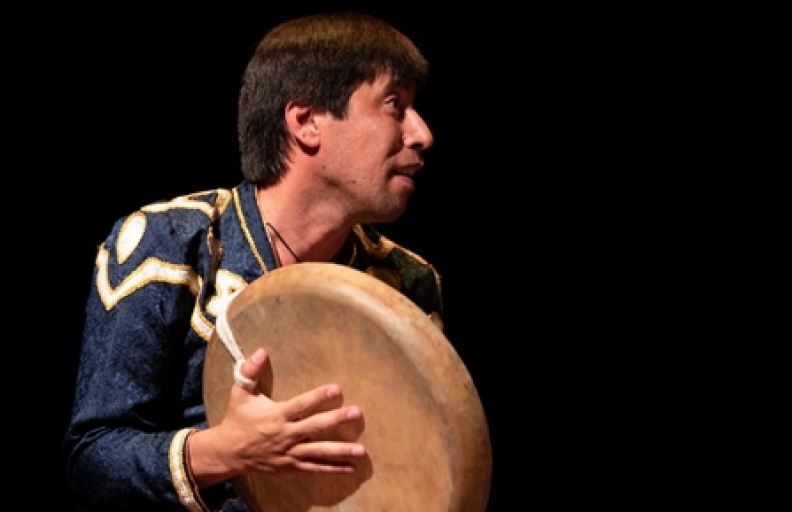 Date:
06.08.23, 4-6 pm
Lecturer:
Khayrullo Dadoboev (Tajikistan)
Instruments:
Doyra
(Please bring your own instruments! Some instruments will be available for loan. Please indicate your need when registering!)
Course Content:

Although the Tajik master drummer Khayrullo Dadoboev has been a guest at the Tamburi Mundi Festival several times in recent years, his instrument, the doyra, is still one of the exotics of the local percussion scene. This frame drum really has it all: by heating the natural skin with a radiant heater, the doyra can take on a wide variety of tunings, from the deepest bass to a distinctive, clear and dry slap sound. The playing techniques on this unusual frame drum are no less versatile: playable in three basic positions (upright position, lapstyle, free-hand style), there is an almost unmanageable selection of different finger techniques (slap, finger rolls, snapping), which sets no limits to the imagination.


The course is dedicated to an introduction to classical basic playing positions, finger techniques and rhythms on the doyra and will be adapted to the individual learning level of the participants.

Course Language:
English
Level:
All levels welcome!