Tamburi Mundi meets Barabanza/ Ukraine
We are looking forward to a very special meeting this year: A group of nine musicians under the leadership of Denys Vasyliev from Zaporizhzhya (Ukraine) is on its way to the Tamburi Mundi Mundi Festival in Freiburg!  It goes without saying that this is not easy in these times.
All the happier we are that we can now announce various program items with Barabanza Music as part of the Tamburi Mundi Festival 2023! Denys Vasyliev, who has been a guest in various online formats before, puts it this way: "We are all about making Ukraine's voice heard in the world, with music shared together!"
Join the crowdfunding for the musicians of the BARABANZA Ensemble from Ukraine!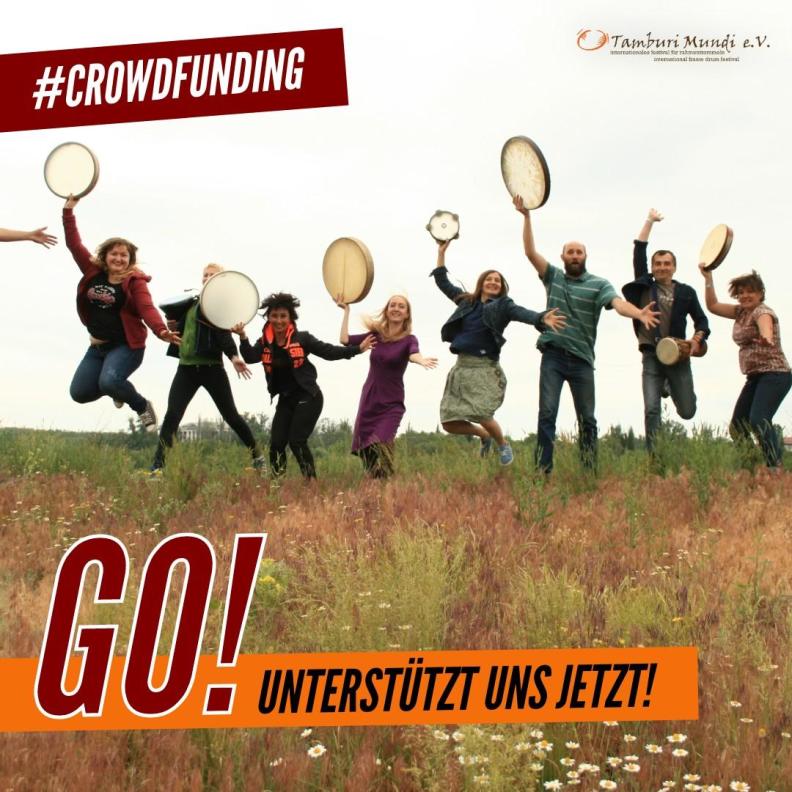 How great and important this opportunity is for musicians who spend their daily lives in Zaporizhzhya next to the front line, to come to the Tamburi Mundi Festival in Freiburg and to be right in the middle of it, to stand on a big stage, can only be guessed by the conversations we have in order to plan this trip.
Thank you to everyone who is helping to make this possible through their donation!
With your support through the crowdfunding project, we want to finance the accommodation and meals for the nine-member ensemble. The plan is to stay in Freiburg from 27.07.-08.08. during the Tamburi Mundi Festival. We would like to accommodate the musicians in a shared accommodation near the E-Werk. We have already asked for rooms.
The crowdfunding project also aims to help more people attend the special concert evening on Aug. 6 and provide free admission to refugees.
Click here to go to the donation platform:
Due to a special campaign of Badenova, your donations of 10€ or more will be increased by 10€ in each case. We say thank you!
The following events will take place at the Tamburi Mundi Festival as part of this partnership:
Saturday, 29.07., from 11 am: Drum Mobil on Tour, short performances in several squares in Freiburg - Read more
Wednesday, 02.08., from 7 pm: "Night of Drumming" among others mit Denys Vasyliev and Barabanza Music Ensemble, Mensagarten Freiburg
Friday, 04.08., 3 pm: Impulse Workshop "Ukrainian Rhythms and Voices" Traditional Folk Music Instruments of Ukraine with Denys Vasyliev, E-Werk Freiburg, Kammertheater - Read more
Friday, 04.08., 4-6 pm: Masterclass with Denys Vasyliev (playing the Traditional Ukrainian Drum, and the Zaporizhzhian Tulumba), E-Werk Freiburg
Sarturday, 05.08., 8 pm: Concert "Tamburi Mundi Special" among others with Denys Vasyliev and Barabanza Music Ensemble, E-Werk Freiburg (Saal) - Read more
Sunday, 06.08.,6 pm: Tamburi Talk with Denys Vasyliev, E-Werk Freiburg Foyer
Sunday, 06.08.,7 pm: Concert "Tamburi Mundi meets Barabanza music Ensemble from Ukraine", E-Werk Freiburg (Saal) - Read more!

Podolyanochka / Подоляночка . Barabanza feat Petra Nachtmanova