Persian Daf with Mona Kaveh Ahangari - basic level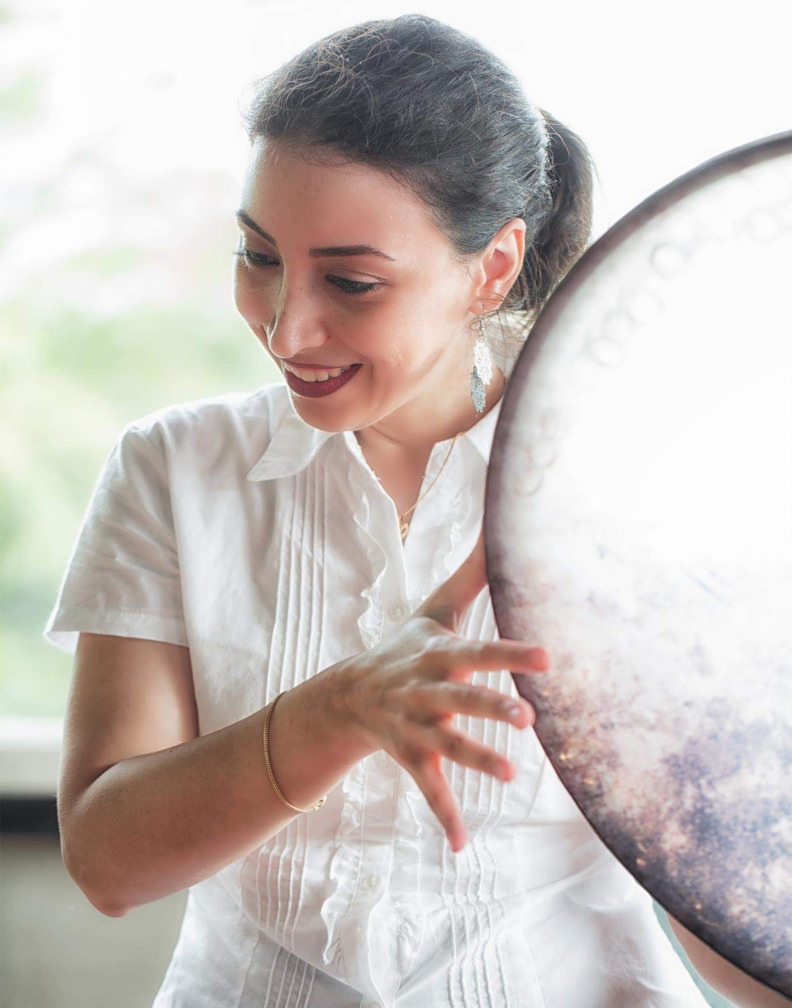 Saturday, 29.07., 10am-1 pm CEST
Sunday, 30.07., 10am-1 pm CEST
Course fee : 50€ (45€ reduced)
Online:
Zoom Meeting
Instructor:
Mona Kahve Ahangari (Iran/ Taiwan)
Instruments:
Daf
Content of the course:

Are you a Daf player with some previous knowledge and the desire to further deepen your playing on the Persian Daf? Our two-day online course is specially designed for participants like you. Embark on a musical adventure with the Daf and discover the rich history, techniques, and rhythms of this traditional Iranian percussion instrument. Iranian musician Mona Kaveh Ahangari teaches basic knowledge and skills through engaging lessons and expert instruction.

As you deepen your daf knowledge, you'll discover advanced techniques such as the special ring style, double notes, and tremolo playing with accent. These techniques will add depth and complexity to your playing and allow you to create fascinating rhythms. We will also explore special Iranian rhythms such as 6/8, 5/8, and 7/8 that will give you a wide range of rhythmic structures. These rhythms are key elements of the Daf repertoire and will enable you to play with authenticity and confidence.

To improve your musical skills, we will introduce the traditional method of "Igha'e Souri" for reading notes. This will sharpen your intuition and help you interpret and perform Iranian rhythms with precision.

Language of instruction:
English
Level:
Basic = some few precognition in daf playing.
________________________________________________________________________________