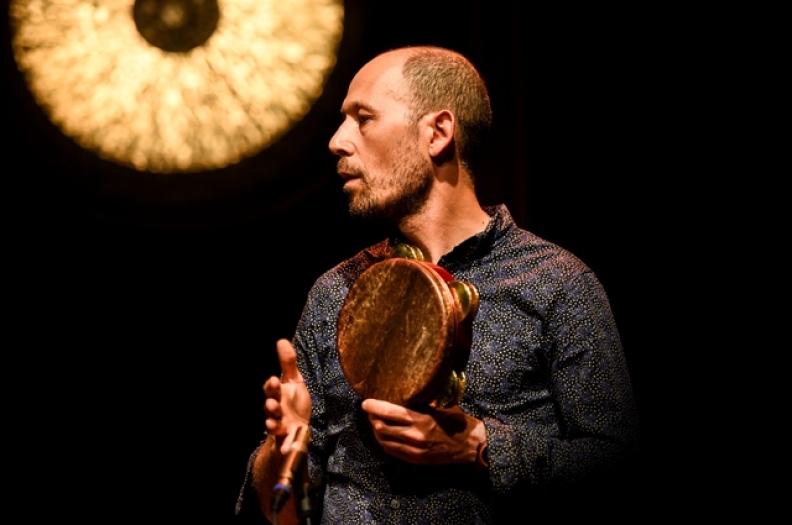 Salim Beltitane (France/Algeria)
BIO
Percussionist of Algerian origin based in France, Salim Beltitane was born in a family of musicians. Influenced by this cultural heritage, he was raised in Algerian and arabic music while discovering the percussion universe. When he was a teenager he began to practice Oriental and North African percussion as a self-taught before completing his learning in Algeria, Egypt, mostly in Cairo where he stayed several times.
Later, he studied music in Strasbourg conservatory.Then, he holded a degree in traditional music in CEFEDEM Ile de France (Paris).
As a musician appreciated both on stage and in studio, he completes a career enriched by qualitative encounters and experiences, playing various repertoires such as classical and folk arabic,jazz,fusion,french song,world music...
He notably played for Brigitte Fossey, Sapho, Hossam Ramzy ,Racha Rizk, Tarik Benouarka, Bahdja Rahal, Saloua Chaoudri, Issa Murad, Kader Fahem, Rishab Prasanna,Esraa Warda ...
Salim appears on stage very often in France and many other countries : Turkey, Germany, Algeria, Morocco, Egypt, Spain, Switzerland, Luxembourg, Senegal, Belgium, Greece, Croatia...
He played in places such as United Nations Council (Geneva), Institut Du Monde Arabe, Salon de la musique-Musicora (Paris), Neumunster Abbaye (Luxembourg), French Institute Theater (Dakar-Senegal) ...
From 2016 to 2019, he used to teach musicology in Lorraine University (France) and he's also the author of the pedagogical CD «Oriental Dance Rhythms vol.1» published in 2017 (21-22 éditions) .
More recently, he appeared as a musician in the documentary "Gimme the Beat" which will release on Netflix in 2021.
Salim is also about to launch, with the New York dancer Esraa Warda, the "Rhythmology" project : a CD entirely dedicated to North African Rhythms wich will release in June 2021 !
Website: