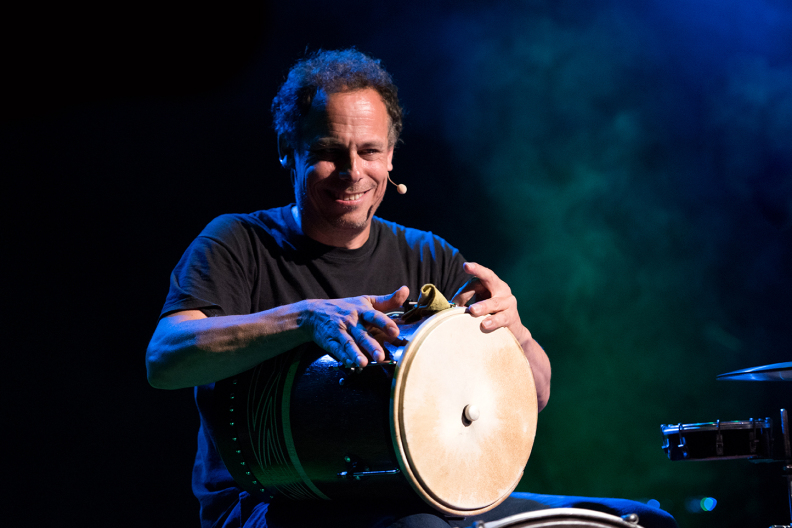 Matthias Haffner (Germany)
Bio
Matthias Haffner is a versatile and sought-after allround-percussionist based in Berlin /Germany. He is specialised in Brazilian Percussion, in particular the pandeiro, and has more than 30 years playing- and teaching experience. His career includes collaborations with Samba legend Paulinho da Viola, Choro virtuous Paulo Moura and Rogerio Souza, the Rotterdam Philharmonic Orchestra and the Choro school EPM in Rio de Janeiro.
Haffner is author of the book Blocos Afro in Salvador and his tutorial DVD about the
pandeiro, "The Complete Pandeiro Guide". Both works have been published in 2018.
Many study trips and tours brought him to Brazil, where he met the masters to learn from and play with them.
In 2021, he will release his CD "Global Tambor - world percussion in song", a collaboration with many musicians around the world, including Arabic, Mediterranean, Brazilian, Cuban and Jazz musicians.
Together with his colleague Anders Perander, Haffner also builds high quality pandeiros that are sold worldwide: the HP Pandeiro.
Website: